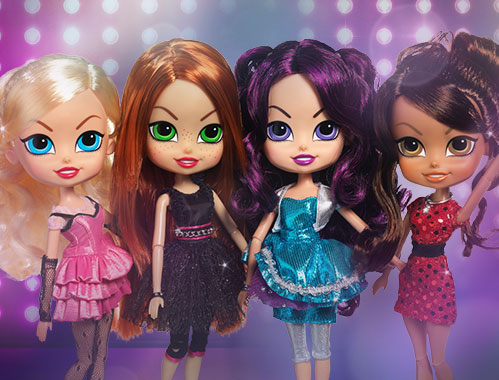 Introducing...

Meet The Beatrix Girls, the Pop-Star Band featuring BRAYDEN, LARK, AINSLEY and CHANTAL—four funny gorgeous gals with distinct personalities who are talented, fantastic, and totally made of plastic!

That's right—they're DOLLS interacting and living in the REAL world, providing comical interactions with the people and places around them.

Standing at twelve inches tall, The Beatrix Girls may seem small, but don't let their size fool you; they are larger than life, musically gifted performers destined to become Pop Music Superstars!

The road to musical stardom can get a bit bumpy, but the girls know that their determination, hard work and loyalty towards each other will pull them through any challenges—and that's what they are all about: Music, Friendship, and Empowerment!
So grab your backstage pass, go past the velvet ropes and get ready to rock out with the band that is awesome, fantastic—and totally made of plastic.